Freschetta really is betta...
...but my husband insists on buying Tombstone. Mwah?
I've managed to choke down my rage and eat it anyway. But, this, this is what I long for....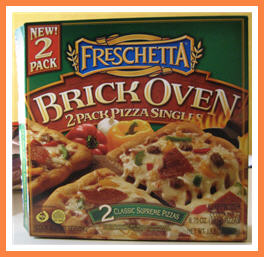 Actually. If pressed, the store bought pizza of my dreams is Dr. Oetker, first discovered in Bosnia at my little corner shop.
Do they even sell this in the States? They do in England, at British prices, mind you, which is why I have turned to Freschetta bought at the American military base at sane American prices.
Ah, pizza. My preggo meal of choice. I never get tired of eating it. I never throw it up. Bonus and...bonus.